THE FUN DUDE'S GUIDE TO CRUISING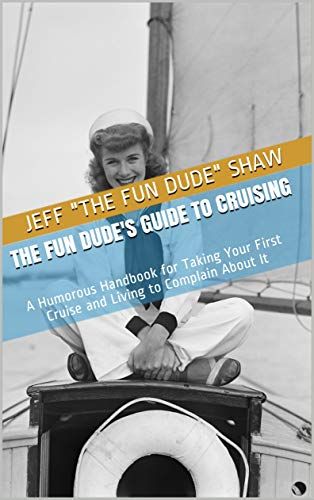 If you're not sure if cruising is for you, then this funny and irreverent romp through the cruise industry surely is. Written by a stand-up comedian and shipboard comedy club manager who has spent the past decade yucking it up on the high seas, The Fun Dude's Guide to Cruising is the ultimate primer for taking your first cruise. You'll learn how to book your cruise without the help of a reefer-toking travel agent; how to get stranded in Mexico with no passport and no Pepto-Bismol; how to overpack your suitcase with clothes you'll be too drunk to iron; how to eat so much free ice cream you'll slip into a sugar coma; how to imbibe so much alcohol you'll become a CNN headline; how to get free cabin upgrades by behaving like a spoiled child even "Honey Boo-Boo" would scorn; how to ignore important safety information that could save your life while making your entire country look bad in the process; how to get free stuff by complaining about stupid stuff; how to become a karaoke superstar without hitting a single correct note; and, most important, how to annoy everyone else around you without getting pushed overboard.

Even if you're a veteran cruiser or, better yet, a cruise line employee, The Fun Dude's Guide to Cruising contains enough acerbic fun—and funny—for the misanthropic landlubber in everyone. And for less than half the price of a fruity umbrella drink on Lido Deck.
Available on Amazon.com as either a Kindle e-book for $2.99, or as an honest-to-goodness paperback you can spill gravy on or leave on a plane for $9.99.